Congressional Budget Office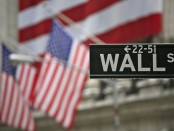 A subject of debate: is economic policy uncertainty holding back a stronger post-Great Recession recovery?
With the Supreme Court considering the constitutionality of the individual mandate, how worried should policymakers be if the mandate must be abandoned?

In a well-timed recent report, the Congressional Budgets Office (CBO) provides a series of statistics that largely reinforce the concerns being raised in the Occupy Wall Street protests.