All entries by this author
Mar 23rd, 2012 | By
Jen Cowhy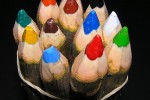 A community school isn't simply another service provider. It is a hub for community partnerships.
---
Feb 16th, 2012 | By
Jen Cowhy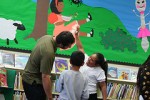 Turnaround schools in Chicago start to show some positive results.
---
Nov 21st, 2011 | By
Jen Cowhy
Charters are commonly seen as the answer to urban school districts' troubles. However, it appears that they are not the answer to education issues everywhere, and may not be the answer at all.
---