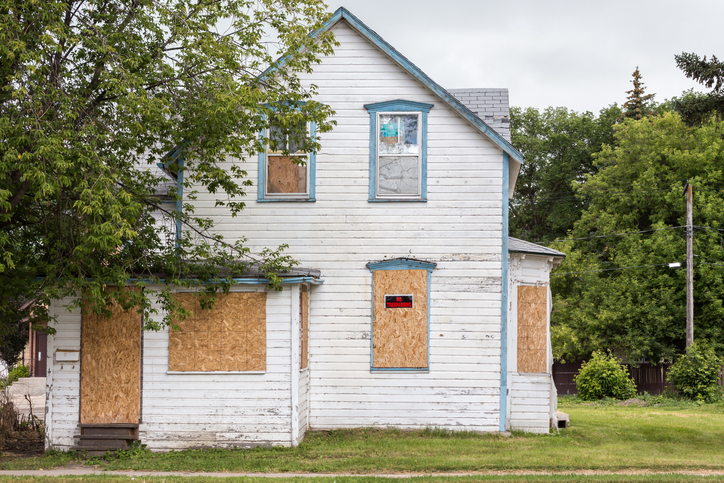 The Affordable Housing Gap Leaves Low-Income Renters without Options
The Urban Institute recently released a report highlighting a significant gap in the amount of affordable housing available, and the number of individuals who need it. This gap has widened in many parts of the country, especially in Cook County, Illinois (the county that encompasses Chicago and neighboring suburbs), which since 2000 has seen one of the largest drops in affordable housing among large urban counties. Using data from the 2000 Census and the five-year American Community Surveys for 2005-09 and 2010-14, the authors of this report identified an increasing need for affordable housing in both rural and urban areas. However, they found a far greater need in metropolitan areas, where extremely low-income renters have less than a 20 percent chance of finding an affordable unit without federal aid, and only 24 percent of eligible households receive assistance.
Households with an income at or below 30 percent of the area median income are considered extremely low-income (ELI) renter households and are eligible for federal assistance through Section 8 Housing Choice Vouchers, project-based rental assistance, and public housing units. The Housing Choice Voucher Program allows renters to access the private housing market by paying a portion of the tenant's rent directly to the landlord. Project-based rental assistance enables low-income renters to afford units by contracting with private landlords to rent some or all of their units in their developments to low-income families. Public housing units are owned and operated by local public housing authorities, but have been phased out across the country because of severe lapses in maintenance.
Nationally, the housing market provides 21 adequate, affordable, and available housing units per 100 ELI renters and federal assistance provides another 24, leaving over half of ELI renter households without affordable housing options. In 2014, legislation required the ELI cutoff to be no lower than the poverty line, increasing the number of ELI renters eligible for housing assistance. However, the number of affordable housing units did not increase at the same rate, which caused an even larger gap in available housing for ELI renters.
Some large, urban counties, like Suffolk County, Massachusetts, surrounding Boston, have been able to increase the number of affordable housing units through its state-funded programs, like the Massachusetts Rental Voucher Program and the Alternative Housing Voucher Program, that supplement federal rental assistance. As a result, Suffolk County has 61 available units per 100 ELI renters. In fact, there are four Massachusetts counties in the top ten large, urban counties with the smallest gaps in available housing for ELI renter.
Cook County has one of the worst affordability trends amongst large urban counties. From 2000 to 2014, Cook County has decreased the number of available affordable housing units from 49 units per 100 ELI renters to 34, leaving 66 percent of ELI renters without affordable housing options. This disparity has resulted in a years-long waiting list to receive housing vouchers in Chicago and an unrealistically brief window to find housing before losing the housing voucher altogether.
The evidence in this report makes it clear that the needs of thousands of renters are not being met, especially in large cities across the country. As the gap in affordable housing for renters persists in many urban counties, the federal government must consider increasing subsidies for renters, especially as public housing units continue to be phased out and the housing market fails to meet this increasing need.
Article source: Getsinger, Liza, Lily Posey, Graham MacDonald, and Josh Leopold. "The Housing Affordability Gap for Extremely Low-Income Renters in 2014." The Urban Institute. (2017).
Featured photo: cc/(nathan4847, photo ID: 505551799, from iStock by Getty Images)