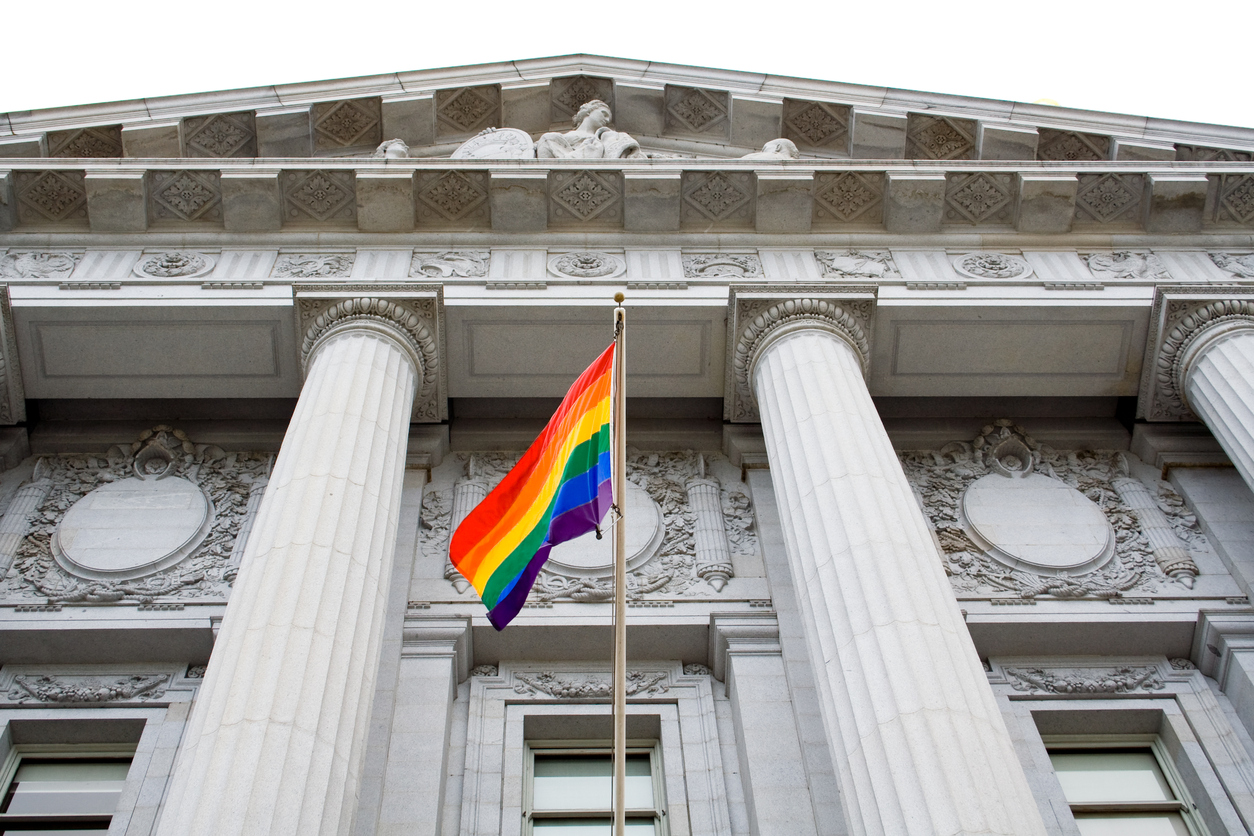 Halting Harassment: The Impact of Anti-Bullying Policies on LGBT Students
Students across the United States wake up each morning afraid to attend school because of the daily difficulties they encounter as people who identify as lesbian, gay, bisexual or transgender (LGBT). While acceptance of these groups has grown over recent decades, according to some societal metrics, this trend is difficult to apply to the nuanced situations found in America's schools, where LGBT students still experience harassment and violence daily. While estimates of LGBT harassment in schools vary across communities and states, many show rates at least double those found for other student groups. These conditions have been linked to harmful psychological effects and lower levels of academic achievement. As a result, in recent years, there has been an increased effort to combat bullying in schools at the district, state, and national levels. Many states have enacted laws requiring school districts to create policies that address bullying, and some studies have found that these policies decrease reported incidences of harassment.
A recent study by Ryan Kull and colleagues entitled, "Effectiveness of School District Anti-bullying Policies in Improving LGBT Youth's School Climate," analyzes the effectiveness of these policies across the nation. The authors hypothesize that in districts with anti-bullying policies that specifically identify sexual orientation and gender identity or expression (SOGIE) as protected categories, fewer incidents of victimization are reported than in those with generic policies or no policy at all. Seventy percent of the more than 13,000 school districts sampled had some form of anti-bullying policy. Yet, of these policies, less than 50 percent specifically mention sexual orientation and less than 15 percent mention gender identity or expression. This study posits that, by identifying SOGIE students within an anti-bullying policy, greater focus is placed on protecting these groups and this results in fewer reported incidents of harassment.
LGBT youth in school districts with generic policies and in those with no identified policy experienced similar rates of physical and verbal harassment. This gives some credence to the notion that a generic anti-bullying policy is no more effective than having no identified policy at all. In districts with policies that specifically mentioned SOGIE as protected groups, LGBT students reported feeling safer in their schools. Students in schools with SOGIE-inclusive policies reported significantly fewer victimization experiences based on their sexual orientation and gender identity or expression compared to those students in districts with generic or no identified policies. This information gives support to the notion that for anti-bullying policies to be effective at reducing victimization experiences against LGBT students they must specifically protect those groups. The authors conclude that SOGIE-inclusive policies are a critical component of creating a safe and welcoming environment for LGBT students.
These policies not only impact the behavior of student peers but there is evidence they also impact teacher behavior. In schools with SOGIE-inclusive anti-bullying district policies, teachers report feeling more comfortable intervening in cases where an LGBT student is being bullied. These policies are also thought to raise awareness within the school and community, leading to fewer incidents of bullying. While bullying will likely continue to be a problem, these policies, when deliberately and thoughtfully implemented, can have a great impact in reducing victimization to lower levels.
Policies impacting LGBT Americans seem to be ever-changing. Even those policies supported by this research are not immune to the volatile nature of American politics. Recently, through the Departments of Education and Justice, the Trump administration revoked Obama-era guidelines that recommended students be permitted to use restrooms that match their gender identity. Policy makers continue to debate these issues, but, as they do, students are being impacted daily. As these battles continue to be fought at the local, state and federal levels, students remain in uncertain situations that can create greater safety concerns for them within their schools. This research can provide needed information to decision makers and ensure their policy moves are creating the safest possible learning environment.
Article source: Kull, Ryan and Emily Greytak. "Effectiveness of School District Anti-bullying Policies in Improving LGBT Youths' School Climate." Psychology of Sexual Orientation and Gender Diversity 3 (2016): 407-415.
Featured photo: cc/(Dendron, photo ID: 470057049, from iStock by Getty Images)