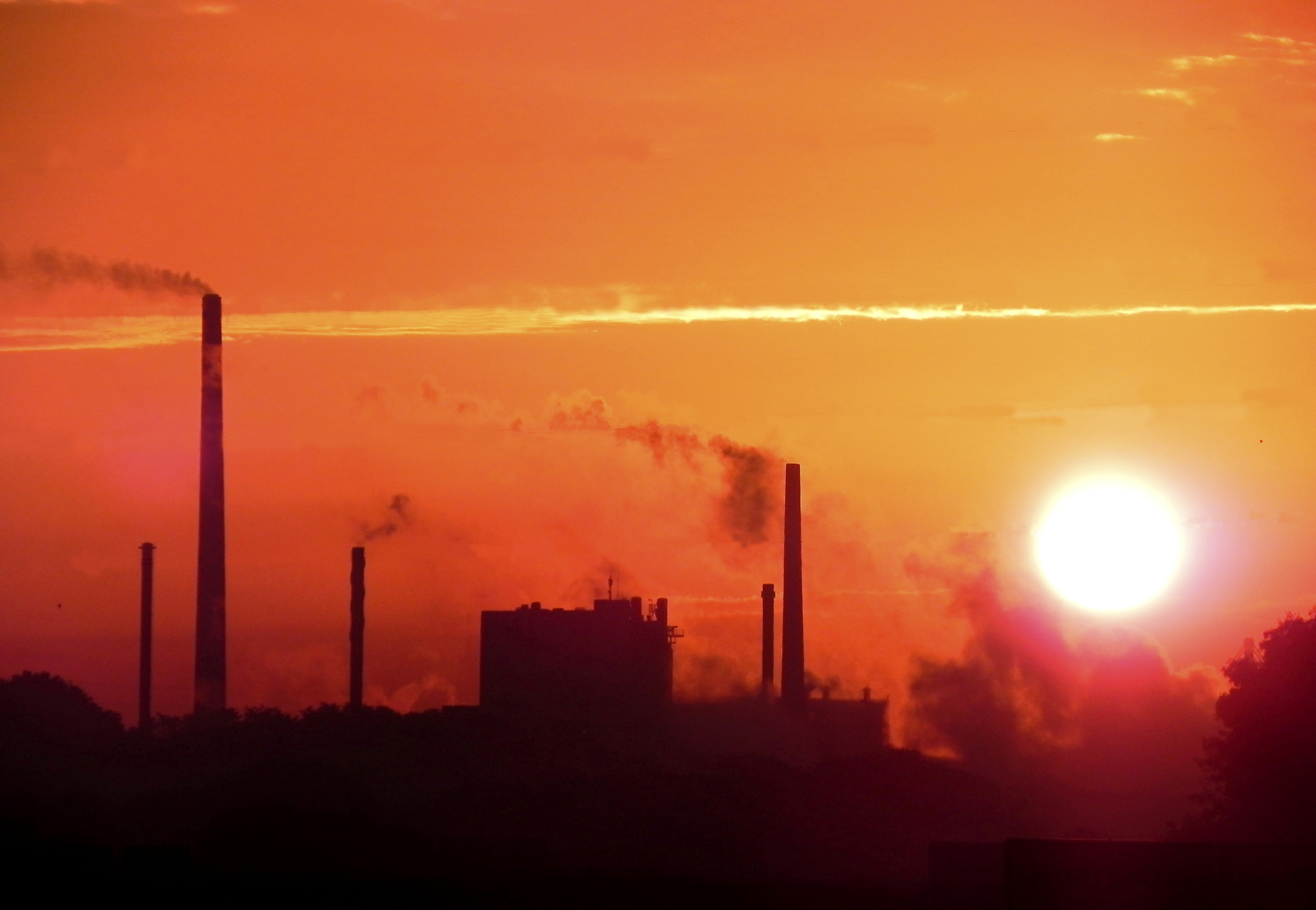 COP21 – Insights into Climate Negotiations from Halldór Thorgeirsson
Regarding COP21, it seems rather complex to bring together nearly 200 countries with all their diversity to agree on joint action on climate change. If you were to explain to your child what these negotiations look like, what would you say?
Clearly, this climate agreement is not a zero-sum game, such as 'I win, and you lose.' It is a collective design—building a framework that will help everyone. For an external observer, it is often difficult to see any progress being made through these large multinational processes. Most of the effort during negotiations, and even more so during the preparations, was to clarify the underlying concerns, and understand why countries have the positions they do express. The process of voicing opinions follows the UN approach that each single country has one vote (even though we never really vote), irrelevant of the country's size.
Given all the preliminary work, it was special that 'everything was kept open until everything was closed' during the final agreement in Paris. It is like playing with Play-Doh or working on clay—the final design stays flexible until the moment you put it in the oven and it becomes firm.
Most of it was prepared before the Parties met in Paris. In November 2014, the big emitting countries, China and the US, jointly announced their national target plans (INDC), which were huge positive signals to other countries. By the start of negotiations in Paris, 188 countries had submitted their INDCs—and Venezuela announced its plan unexpectedly in the plenary session in Paris itself. This left only a handful of the 196 participating countries without a commitment.
Finally, in Paris, the long-term goals have been agreed upon as a mechanism for staying on track globally, while the way to achieve them can be determined nationally, allowing for flexibility. There is also an important role for observers and academic, science, and business professionals. It is not only a handful of countries who meet—it feels rather like a big trade fair.
Is there anything in particular that surprised you during the Climate Change Conference in Paris?
I am overwhelmed by the breadth and expansion the climate debate has reached, moving out of the specialist domain. There is no one climate debate anymore. Different narratives have emerged that go far beyond the sometimes complicated scientific and policy language. We at UNFCCC work on climate change full time, but spreading ownership and empowering other stakeholders in their efforts to limit dangerous climate change is absolutely necessary.
It is a systematic learning—we see cities around the world that are extremely active in joining efforts to build climate friendly and resilient cities: via the C40 group of international megacities, or ICLEI involving smaller municipalities. Subnational governments are raising their voices, such as the US state of California, whose governor Jerry Brown came to Paris in person. Canada has even drawn parts of the national mandate from a consensus of subnational governments. When we look at the implementation level, we also observe a lot of cooperation across nations, as for example on the question of how to build emission trading systems. And equally important to the political process is the rather young corporate narrative, to get everyone involved in reaching emission reductions.
Speaking of the role of the private sector, what are the enforcement mechanisms following the Paris Agreement, so that emission reduction plans will actually be implemented?  
First, even though the objective defined in the treaty is voluntary at an international level, legal structures need to be implemented on a domestic level—so 'voluntary' does not mean that the targets will not be pursued; it simply says that the way to achieve them can differ across countries. Second, it needs to be considered that many industries are already regulated. Almost half of the emissions in the European Union are included in the EU Emissions Trading System (EU ETS), which covers all high emitting industries like utilities or aluminum. There is very clear accountability that serves as an example for many other countries. Concerning consumer goods, general regulations on energy efficiency and quality standards already play a vital role.
Another very important aspect is to bring in consumers, especially for companies that sell their products to the end users. Anticipating their future preferences, at the Consumer Goods Forum, the CEO of Unilever recently announced that the company aims to offer deforestation-free products, thereby marketing its lack of a carbon footprint. Coca-Cola wants to brand products in the future that are free of HFC, a cooling substance with extremely high global warming potential. Via public awareness, consumers can in fact put a lot of pressure on the private sector. That being said, on an international level, it proves to be very difficult to monitor and verify all of the different activities. Therefore, at UNFCCC, we see a huge role for public disclosure, and we work towards setting standards or helping to improve already existing disclosure systems such as CDP or GRI. It is crucial to inform investors, enabling them to make robust and future oriented investment decisions for a climate friendly economy.
While the consensus has been to keep global warming below 2°C compared to pre-industrial times, now there are conversations about 1.5°C. How did that evolve, and what does it mean?
It is important to note that the objective of the Climate Convention is to limit climate change, not to prevent it—it is inevitably happening. To operationalize on this convention, a debate about the limit of acceptable climate change started. At the conference in Copenhagen in 2009, the Parties settled upon the widely known target of a 2°C average temperature increase compared to pre-industrial levels. You can see this target as a planetary risk management that received broad appreciation—how much risk are we as humankind willing to accept? When you establish a defense line, you want to stay as far away from it as possible—similar to sailors seeing a lighthouse, they want to sail clear of it rather than towards it.
1.5°C was an aspiration then: the small island states intended to replace 2°C with 1.5°C, but this was not acceptable for other nations involved. Finally, a target window was established instead: we want to stay well below 2°C and get as close as possible to 1.5°C.
One important thing about global greenhouse gas emissions is the sad reality of the discrepancy between emissions and impact—it takes roughly two decades for the emissions we emit today to show their effects on our climate. The current goal is for emissions to peak as soon as possible and reach a carbon neutrality, or balance in the second half of this century. However, even when emissions go down, their impact will still go up due to their delayed effect on the climate.
How do the responsibilities of wealthier nations differ from those of developing nations, given that they have been the primary emitters in the past and that climate change will affect them less than developing countries?
In Durban in 2011, the decision was made that this [international climate] agreement would be universal and applicable to all countries. In the agreement now signed in Paris, fewer developed countries continue to have more flexibility, and the industrialized countries continue to lead the process, based on significantly different risk responsibilities as well as vulnerabilities to climate change impacts.
Regarding the implementation of climate adaption and mitigation measures, finance plays a big role. Overall, developed countries have agreed to mobilize 100 billion US dollars for climate change solutions in developing countries by 2020. The target of balancing emissions in removals in the second half of the century sends a clear signal to investors that the fossil fuel economy has no future. Given that the energy spending of some developing countries is enormous, there are inherent incentives for them to move to a 'new economy' themselves. Likewise, industrialized countries need to replace their [energy] economies if they want to stay competitive.
We are already observing interesting shifts—with the German Energiewende aiming to increase renewable energies tremendously, or the Chinese export markets shifting to energy efficient products. Limiting climate change is too complex to reduce it down to some simple formulas dividing industrialized and developing countries—we need to find subtler ways.
US Secretary of State John Kerry said that climate change is "a threat to the security and stability of countries everywhere." Could you explain how climate impacts security?
It is evident that the impacts of climate change are increasing, and in some cases are unpredictable. Climate change is a threat multiplier. We need to be careful to be nuanced about these things—climate change is not directly responsible for conflicts. But where there is underlying instability—for economic, ethnic, or political reasons—extreme climate events can accelerate deterioration. In Syria for example, we saw serious long-term droughts before the uprising that finally led to the civil war. We need to think about how the consequences of climate change will not only create new problems but will manifest themselves through making problems we already have even worse.
The achievements of some of the UN Sustainable Development Goals are contingent on success in limiting climate change. This works downstream—to reduce poverty, we need to consider climate related matters, such as heat waves or floods, impacting yield results and economic growth. And it also works upstream, as the increase of renewable energy efficiency creates powerful policy drivers that help limit climate change.
These interdependencies have been described by the Potsdam Institute for Climate Impact Research, which pictures a world of a 4°C global temperature increase. Climate does not care about what label we put on certain actions, but instead on implementing them. Making this very clear when leading the climate negotiations, France's Foreign Minister Lauren Fabius successfully built mutual understanding among all countries, finally resulting in the agreement that was signed.
Featured Photo: cc/(rai36de, photo ID: 47710624, from iStock by Getty Images)