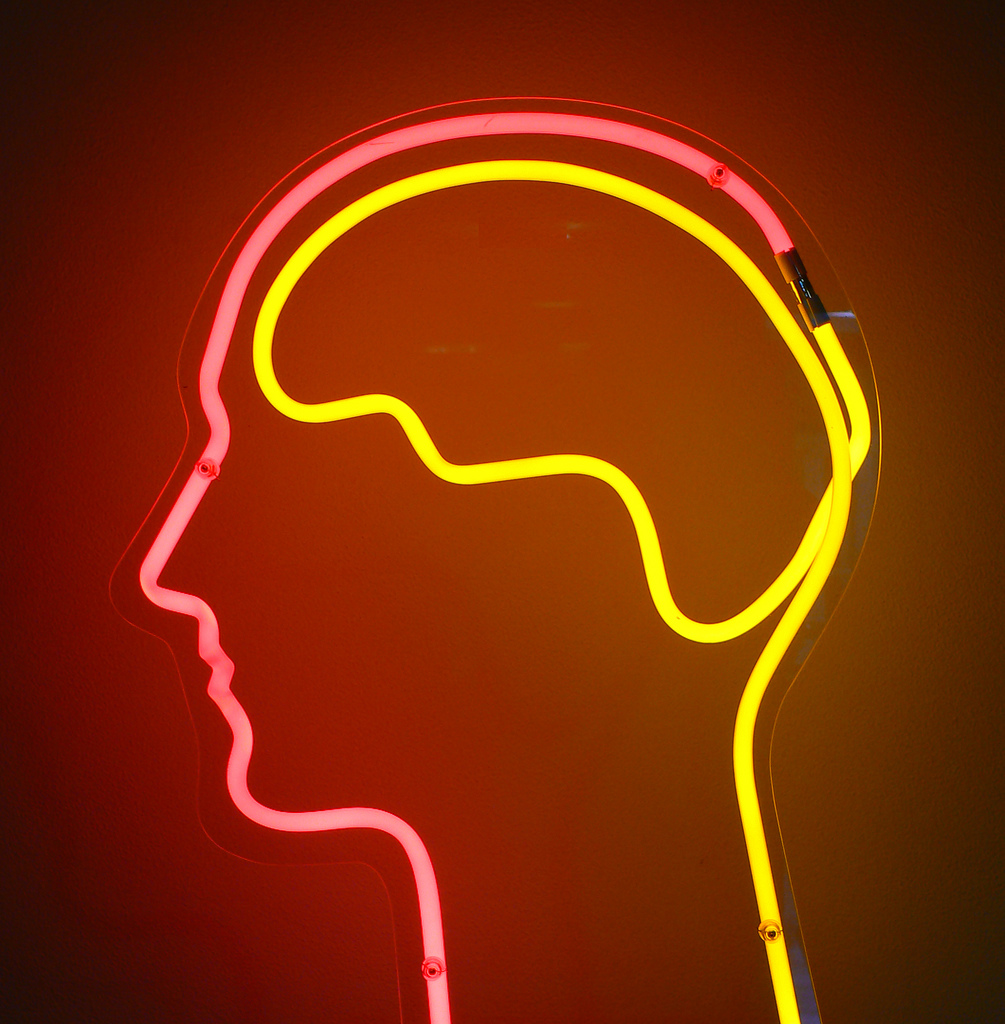 True Grit: Paul Tough on Non-Cognitive Skills Education
Paul Tough is the author of How Children Succeed: Grit, Curiosity, and the Hidden Power of Character, and Whatever It Takes: Geoffrey Canada's Quest to Change Harlem and America. A contributing writer to the New York Times Magazine, he is also a member of the Human Capital and Economic Opportunity Global Working Group's Early Childhood Interventions Network and a nationally-renowned speaker on education, poverty, and politics.
In your book, you make a clear distinction between cognitive and non-cognitive skills. Did you find any research on how the two interact (or are related)?
There is research out there, but it's not research I know very well. I think they are definitely related. For rhetorical purposes I'm trying to separate them as much as possible to point out what we as a culture have been emphasizing and to encourage us to emphasize a different set of skills. But I think in reality they are very much intertwined.
Certainly, one thing that becomes clear from the evidence is that when kids develop their non-cognitive skills well at the beginning of their school career they do better cognitively. They do better in terms of their intellectual development. They can sit still more, they can focus more, they can take in new information and deal with confusing information, which helps them learn how to read, learn, and how to do math.
What are the widespread policy implications stemming from the growing body of research that emphasizes non-cognitive skills are at least as important as cognitive skills in long-term success?  
There are at least two policy implications. One is for education policy. Over the last 12 to 15 years as a culture and government, we've been increasingly focused on standardized tests in order to measure student success. Those tests are not purely cognitive, but they do measure mostly cognitive skills as they are designed to do. There are lots of indications that for all kids, but especially for disadvantaged kids, standardized tests are not a great predictor of who can succeed academically and beyond. Yet the fact is that we've designed a system, in a lot of different ways, but especially through No Child Left Behind and Race to the Top, that gives incentives–to students, to teachers, to principals, to school systems–based on how well kids do on standardized tests.
Therefore, practitioners all across the education system have been emphasizing cognitive skills to the exclusion of non-cognitive skills. The reality is that those skills are not necessarily the most important in terms of the types of success we really do care about, such as college graduation rates. I think we need to find a way, and it's a very complex policy question on how we actually do this, but I think we need to find a way to change the incentive structure, so schools, teachers, and school systems have more of an incentive to teach the kinds of skills that matter in the long-term and not just the short-term.
The other policy implication is for kids in deep disadvantage. One of the things I talk about in the book is that for kids who grow up in traumatic, stressful, disadvantaged environments the effect on their skill development can be really profound. I do not think we have interventions that are strong enough or comprehensive enough to help these kids succeed. I think the fact that most of our interventions are through public schools is not the right approach for these kids. Certainly they need good public schools and they need public schools that are responsive to their needs, but they need a whole lot more. They really need a system of child development that is going to reflect and understand what they experience in their environments and provide the kind of help and support they need to succeed.
What are/will be the biggest barriers to implementing these system changes?
I think there are many barriers. I think partly it's just inertia. This is a very different way of thinking about things. We have systems in place and institutions in place that are organized around the cognitive hypothesis. But I also think non-cognitive skills are difficult to measure. I believe we tend to emphasize things that we know how to measure. Sometimes that's a good thing because it's good to measure the progress you are making, but this is an example of a time when we have to get past that. Either we need to figure out a better way to measure these non-cognitive skills or accept that we need to give educators the freedom to help develop the skills that really matter.
To go back to the question of kids in deep disadvantage and the kind of help they need, I think that bureaucracies in cities or states are very much siloed. All of the ways we interact with kids in deep disadvantage tend to be from organizations that are considered to be not particularly glamorous or an illustrious part of government. I think this is reflected in the experience that families and kids have in interacting with these organizations. The interactions tend to be uncomfortable, punitive, threatening, and poorly organized in ways that really make it hard for kids to access those services. We could do things very differently. I think it would take a different kind of collaboration–cooperation among government agencies, schools, healthcare providers, and social services–to make a huge difference to the kids who are accessing those services.
In your book, you highlight the importance of developing a strong child-parent bond early to help children's minds and bodies deal with future stress more effectively. You mention that discussing parent-child interactions and its impact on the child's behavior can be a delicate subject to address. What's the right way to frame this conversation? Are there organizations out there who are having this conversation in an effective way?
I think there are absolutely organizations out there who have found ways to support parents in really effective ways. I think the Ounce of Prevention Fund and the Home Visiting Program that they run here is a fantastic example. Nadine Burke Harris, the pediatrician I write about in San Francisco, is doing a great job as well. The Baby College, the Harlem Children's Zone project to help parents improve their parenting, is another great model. One thing that all of those share is that they are culturally sensitive. They do not give parents the sense of being lectured to or talked down to or criticized, but instead they give them a sense of support, of help, of community and connection. I think that every parent wants help and every parent feels confused. I know I do. When help is presented and provided in a way that feels positive and empowering, any parent is going to grab for that.
How do you have the conversation in a broader sense?
I feel like it is difficult to talk about parenting practices in high poverty neighborhoods without seeming like you are stigmatizing or blaming the victim, but it is possible. I think anxiety is holding us back. We need to take a deep breath, have the conversation, and recognize you do not need to have it in the context of blame or stigmatization. You can have it in the context of how are we giving kids the support they need? How are we giving families the support they need to improve outcomes for kids? So I think in that context, it's important to take a look at how child development works, what it's like to grow up in a difficult family environment, how family environments can be improved and then go forward in a way that's culturally sensitive, smart and supportive. The stakes are really too high not to have that conversation.
I feel like the people who are anxious about this conversation tend to actually not be the people in those communities. I was really struck by reporting on the Youth Advocate Program (YAP) in Roseland. Hanging out with these advocates who were all African Americans, mostly from low income backgrounds, most living in Roseland, that was the premise they started from. The first time I met them they said, "The real problem is the family environment. A lot of these parents aren't parenting and we need to find ways to either help them or supplement them or replace the family in some cases."
I heard all kinds of conversations that if you had them in an academic environment people would say you are completely nuts, but the advocates just took it for granted that this was the issue where they had to provide the help. The advocates were having these conversations with the parents on a daily basis. It is easier and more effective and less likely to cause offense when the person saying these things is from the same culture as the people that they are talking about, but that should not stop people who are not from that culture from taking part in the conversation. I just think it means doing a little bit of work and having conversations that are culturally sensitive, honest and that puts these issues in a broader context.
In your book, you examined a lot of specialized programs that included interventions to teach character skills to at-risk kids. Do you think that character is a skill that all adults are capable of imparting to their students?  
I think some people are better at it than others. One thing that seems clear to me from the evidence, definitely from my reporting anecdotally, is that in adolescence these skills are developed through relationships. I don't think there is any computer assisted learning program for adolescents to teach them grit. I think they are going to develop it in the context of relationships with an adult, whether that's a coach, a chess teacher, a mentor, a parent, a grandparent, or a neighbor. So, I do not want to say that anyone cannot teach these skills, but I do think there are people who are better at it than others. It is a skill that a lot teachers have, but not every teacher has and a lot of people have who aren't teachers.
Is it possible (or practical) to ask one person to teach both cognitive and non-cognitive skills?
I think it is. Teaching is hard. We ask a lot of our teachers and we ask them to do many things at once. I think the reality is that most teachers know how to do this in an instinctive way–most teachers, but not all teachers. Most teachers also understand that it's a big part of what is either important in their teaching or missing from their teaching. A big problem is that we have a system now that pushes teachers in the other direction. I'm sure it's true that some teachers are going to be better than others, and some teachers might need more professional development, but I think most teachers can help in this dimension and most teachers do help in this dimension when given the opportunity.