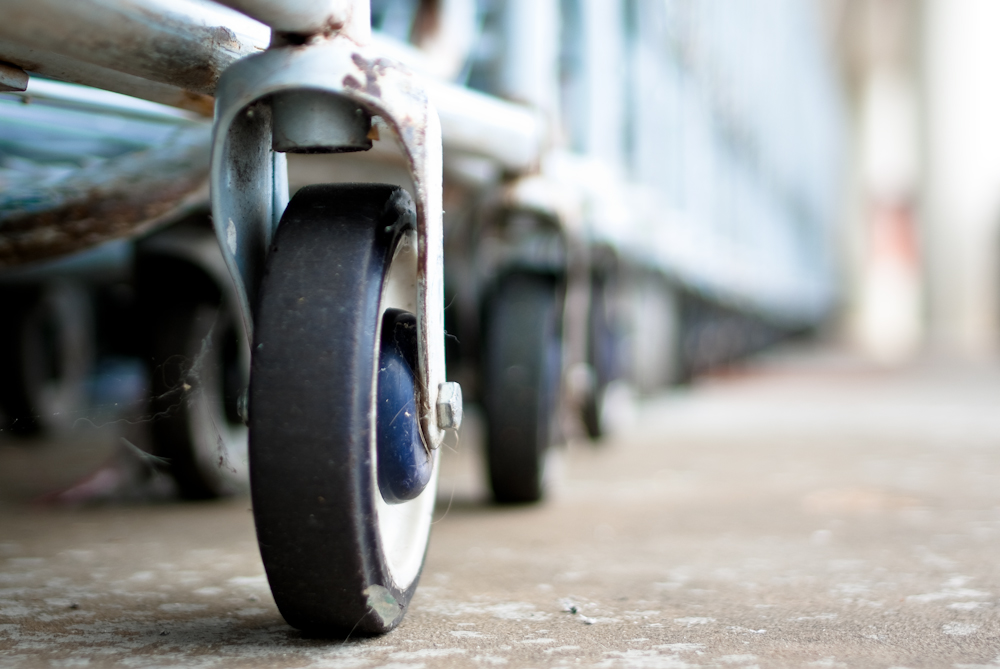 Flooding the Urban Food Deserts
Terri Zhu is a Board Member of Louis' Groceries NFP, a Chicago nonprofit working to open a full-service grocery store in a city "food desert." In the future, she will serve as a Program Director for the organization. Terri is also an alumna of The Harris School of Public Policy at the University of Chicago.
Can you describe the project you are working on at Louis' Groceries NFP?
Louis' Groceries NFP is a three-person start-up nonprofit, with only one full time employee and three voluntary board members. We are working to open a 2500 square foot full-service grocery store with produce in a food desert in the Greater Grand Crossing Neighborhood, just south of Hyde Park. In addition to a full-service grocery store, there will also be a kitchen in the back of the store with educational space.Currently, the City of Chicago has been focused on opening more grocery stores in food deserts to increase access to healthy foods. I think sometimes that the conversation about food deserts conflates health and obesity. The idea is that once people have access to healthy food they will automatically start eating healthier. We don't necessarily believe that is true.
We are going to gather baseline data on actual consumption patterns. How many bags of chips are people buying? How much junk food compared to fresh ingredients, etc.? Our suspicion is that people will not be flocking to the produce straight off the bat.
In addition to gathering data, we are going to conduct a number of experiments with the goal of giving people incentives to eat healthier. For example, what happens when we place food items at different places around the store or  reduce the price of produce? We are going to compare what's more effective—taking cooking classes for a given period or drastically reducing the price of produce. If people respond to price reductions, perhaps cities should subsidize the price of vegetables rather than pushing to open new stores if improved health outcomes is the policy goal.
What are the goals for the grocery store, in the short term and long term?
Our two main goals are to provide access to healthy food options and to gather good policy data. There haven't been a lot of studies about people's responses to the introduction of a full service grocery store. We would also like to be self-sustaining. We want to better understand why it's not profitable to operate a grocery store in food desert areas. We want to figure out if we can design a business model that will be profitable. If we can develop a model of retail that is profitable, other organizations, entrepreneurs, etc. could use it to open grocery stores in more neighborhoods. In five years, we hope to be providing technical assistance and/or low-interest loans to existing local convenience store owners to retrofit their stores to be able to sell produce, or to other persons and groups interested in opening new neighborhood grocery stores.
What are the some of biggest ramifications of food deserts?

A food desert is a food desert because it's also an economic development desert. It's not necessarily that a food desert causes certain things, I think it's more helpful to see them as symptoms of other things. They are symptomatic of urban poverty. Researchers have found strong correlations between health outcomes and proximity to grocery stores, but there's no persuasive evidence of a causal link; there's a lot of selection involved here. That said, ramifications of food deserts include undue burdens on individuals' time in procuring basic goods—often at higher prices. And there is an outflow of local dollars as well, which further undermines neighborhood economic development.
What policy changes need to be made—and which ones have been made—at the city level to eliminate food deserts? What about at the state and national levels?

I think it depends on what your goal is. When you say you want to eliminate food deserts it's different than saying you want to figure out how to get people to eat healthier. Often people conflate the two. To begin with, I think a policy improvement would be to change how we talk about food policy and food deserts. In terms of access, the mayor has done a lot. One thing that Chicago has been good about is pushing for the opening of supermarkets. The retrofitting of Walgreens is very smart. In terms of providing access, the policy changes have been very good.
On the other hand, the more difficult aspect is to get people to eat healthier. It's a whole different conversation, it's a deeper story.
How do food deserts in Chicago compare to national trends? What are other cities doing to address food deserts?
I think Chicago's food deserts are very comparable to what cities like Philadelphia or New York City—or any large city with concentrations of poverty—are dealing with.
There's been a lot of talk about urban farming as a solution to food deserts, and again, I think issues are conflated here. If the produce you farm in an urban food desert only goes to Charlie Trotter's (for cost reasons, etc.), then it doesn't really address the issue of food deserts. It seems like we still haven't arrived at a model to retail urban farm products at affordable prices to local residents. [A recent article on CPR is optimistic about the future of sustainable urban agriculture.]
Stockbox Grocers in Seattle is a very cool idea. It's a grocery store that's run out of an old shipping container. The model avoids the overhead associated with a traditional supermarket. It allows them to open in neighborhoods where a large-scale grocery store would be unsustainable. They stock a wide range of products and prices are reasonable and comparable to the local, large chains. In Philadelphia, the Food Trust is working on equipping convenience stores to sell healthier food.
I like both of these initiatives because they don't fixate on fruits and vegetables as a flagship of healthy eating. A healthy diet consists of more than produce. And people are more likely to shop at a store carrying unfamiliar healthy items (and maybe even adopt these) if it also carries items they already seek. Both models also seem economically viable.
Feature photo:  cc/Robert S. Donovan