Posts Tagged ' higher education '
Mar 1st, 2013 | By
Elc Estrera
Goucher College's President discusses the school's Educational Opportunity Program, its accomplishments and areas for improvement.
---
Feb 11th, 2013 | By
Alex Usher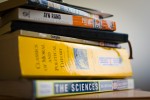 Researchers investigate if scholarship money, on top of financial aid, can encourage students to remain in college.
---
May 9th, 2012 | By
Lindsay Haymes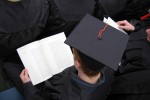 Chicago's private sector is teaming with the city to remake higher education.
---