Posts Tagged ' growth '
Nov 2nd, 2012 | By
Simone Facey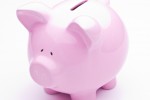 Has growth in Africa's financial sector been hindered by population density?
---
Jul 10th, 2012 | By
Sam Quinney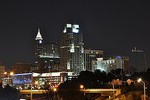 Medium sized cities are a major driver of economic growth in the American economy
---
Jun 6th, 2012 | By
Danielle Wrobel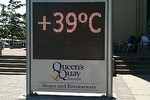 Climate change is about more than just the weather. Three economists find that rising temperatures lead to falling economic growth.
---