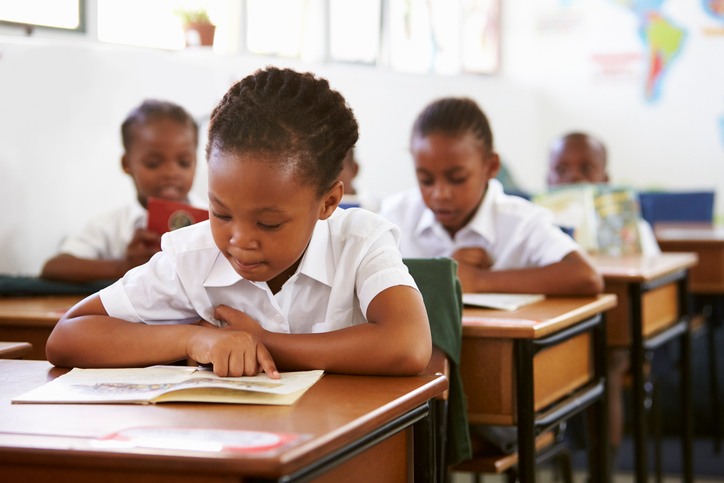 Transforming the Lives of 600 Million Girls through Evidence: An Interview with Dr. Thoai Ngo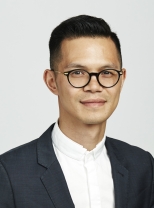 Dr. Thoai Ngo is an epidemiologist and demographer with expertise in managing, designing, and evaluating global development and health interventions and programs in Asia and Sub-Saharan Africa. Ngo is the director of the Population Council's Poverty, Gender, and Youth (PGY) Program, and he also directs the Council's new Girl Innovation, Research and Learning (GIRL) Center, which generates, synthesizes, and translates evidence to transform the lives of adolescent girls. Prior to the Council, Ngo was a Senior Director of Research at Innovations for Poverty Action and the Head of Global Research at Marie Stopes International. He received a Ph.D. in demography and epidemiology from the London School for Hygiene and Tropical Medicine, and a Masters in Health Science in Global Epidemiology and Disease Control from the Johns Hopkins Bloomberg School of Public Health. In 2017, the New Generation of Family Planning Leaders named Ngo as one of their 120 Under 40.
Antra Bhatt: The Population Council recently launched the Girl Innovation, Research, and Learning (GIRL) Center to provide evidence for policies and programs that affect girls. Can you describe how the idea of setting up the GIRL Center came about?
Dr. Thoai Ngo: The largest generation—1.2 billion adolescents aged ten to nineteen—presents the world with an unprecedented potential for social and economic progress. With the majority living in low and middle-income countries, identifying the factors and programs that prevent adolescents from falling into or remaining in poverty is more pressing than ever. Adolescence is a particularly important period for investment due to the heightened confluence of cognitive, physical, and social developments.
Millions of girls are confronted with unique challenges, such as gender and sexual based violence, child marriage, teen pregnancy, and HIV/AIDS. Our research shows that girls' access to the public space shrinks dramatically at puberty while boys' access expands. This relative lack of mobility for girls puts them at risk for social isolation, limiting them from building their social networks. How do we address that? And how can we delay marriage and pregnancy to make sure that girls stay in school and learn? Did you know that a girl is married every two seconds before she reaches age 18? That's about 15 million girls a year.
Interest and investment in adolescent girls are spread across different sectors and organizations without strong cohesion and strategy. Too often, policies and programs that aim to improve adolescent girls' lives are not informed by evidence or being tested rigorously to meet the needs of girls. For instance, most interventions for vulnerable girls take place in a school setting. But what about the 130 million girls between the age of six and seventeen who are out of school?
Leveraging the global interest in adolescent girls and investments by the Council and our partners, we wanted to create a world-class center for research and analysis, providing key evidence for policies, programs, and practices to transform the lives of girls today and for future generations. This is how the idea of the GIRL Center came about.
Antra Bhatt: What kind of a research approach will be followed at the GIRL Center? Why is the Center so different or unique compared to other initiatives?
Dr. Thoai Ngo: At the GIRL Center, we want to understand the needs of adolescents and build evidence on what produces the best outcomes for adolescents, especially for girls. Using high quality research and collaborating with a wide range of experts are key. Our Adolescent Data Hub contains open data from 21 countries collected in 38 cross-sectional and panel/prospective cohort studies. Our data hub is unique because it contains data starting with very young adolescents (age nine), and it has longitudinal panel data so one can look at changes over time, and it is tied to interventions to help us understand what works and what doesn't work.
Using existing data, we are creating the opportunity for policymakers to ask and for researchers to answer the most pressing questions facing girls around the world. For example, some of these studies are designed and funded to figure out how to delay child marriage. Others are designed to keep girls in school. By bringing together this rich body of evidence, we can better understand how marriage can disrupt schooling, how education may delay marriage, and how to design the most effective interventions to address both problems.
With this approach, we are maximizing the world's investment in research. That's why we recently launched a call for data sharing with our Adolescent Data Hub so that researchers can share and have access to high quality data, beyond what we have at the Council. As a researcher, I strongly believe that open data allows us to work together much more creatively and effectively to innovate and deliver the best outcomes for girls.
Featured photo: cc/(monkeybusinessimages, photo ID: 803149430, from iStock by Getty Images)