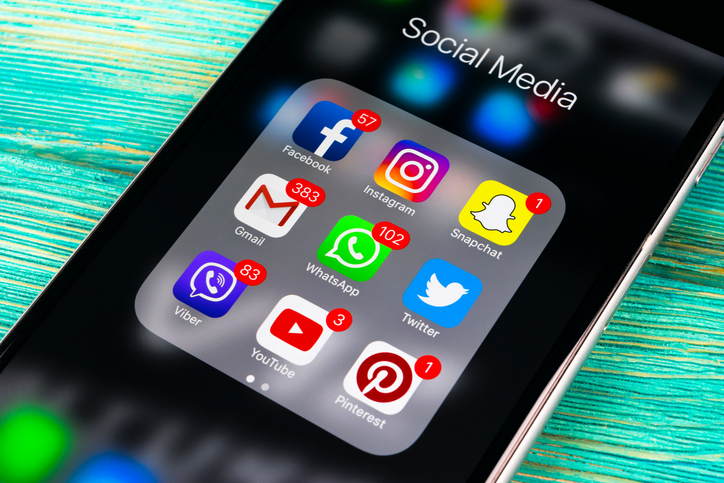 Social Media May Provoke Violent Conflicts, But Can It Prevent Them Too?
When a gang member on the south side of Chicago posted a photo of himself throwing down a gang sign in enemy territory on his social media account, the backlash was immediate and severe. The response was not limited to the comments section alone; it took only an hour for rival gang members to find and confront the person posing in the picture.
This is one of many stories detailed in a recent paper by Desmond Upton Patton et al. The authors' research is novel because although it acknowledges how social media makes provocation easier, it also argues that social media offers opportunities for effective intervention. To support their claim, the authors conducted seventeen in-depth interviews with violence outreach workers and violence prevention program managers in Chicago.
The authors begin by emphasizing how social media has profoundly changed the way street conflicts are instigated and resolved—sometimes peacefully, sometimes less so. Insults and threats that were once exclusively exchanged on the street are now furled, magnified and distributed across Twitter, Facebook and other online platforms. Taunting rival gangs used to be possible only through physical presence. How else could you prove that you had caught rivals "snoozing?" Social media makes advertising such behavior remarkably easy—just snap a photo and post it online, all within a matter of seconds.
Why has taunting rival gangs on social media become so widespread? One outreach worker highlighted that gang-involved youth use social media as a way of curating identity. She explained that in a world where reputation is an essential form of social capital, overly threatening or aggressive profiles can be seen as a valuable asset to successfully provoke rivals. Another interviewee reasoned that confrontational activity on social media is linked to the concentration of poverty in particular urban areas, where youth often feel disempowered and voiceless. However, overtly threatening profiles can get their owners in trouble—gang members have been interrogated, suspended from school, and even arrested for their online activity.
Despite the problems social media poses to combating gang-based violence, it also offers some benefits to violence reduction. For example, social media enables social workers to be "plugged in" to what is happening on the ground before a real-life crisis situation occurs; multiple social workers interviewed in the study confirmed that information they found on social media had allowed them to successfully intervene before a potential crisis erupted. Others indicated that social media helped them get to know members of their community in a meaningful way that would have otherwise been difficult to achieve. Having a deeper understanding of the personal circumstances surrounding gang members can empower violence prevention workers to advocate peace more effectively.
Technology is valuable insofar as it allows violence prevention workers to develop stronger and deeper bonds that are vital to the success of their mission. Social media has made it easier to engage with young people in an authentic manner. Connecting with youth on social media can help foster a direct and human connection. In a climate where many organizations forbid employees from adding members of the community they work in to their social media networks, the paper's findings offer a powerful and urgent argument for reconsidering such policies.
Article source: Patton, Desmond Upton, Robert D. Eschmann, Caitlin Elsaesser, and Eddie Bocanegra. "Sticks, Stones and Facebook Accounts: What Violence Outreach Workers Know About Social Media and Urban-Based Gang Violence in Chicago." Computers in Human Behavior, Vol. 65. (2016): 591-600.
Featured photo: cc/(bigtunaonline, photo ID: 874997782, from iStock by Getty Images)