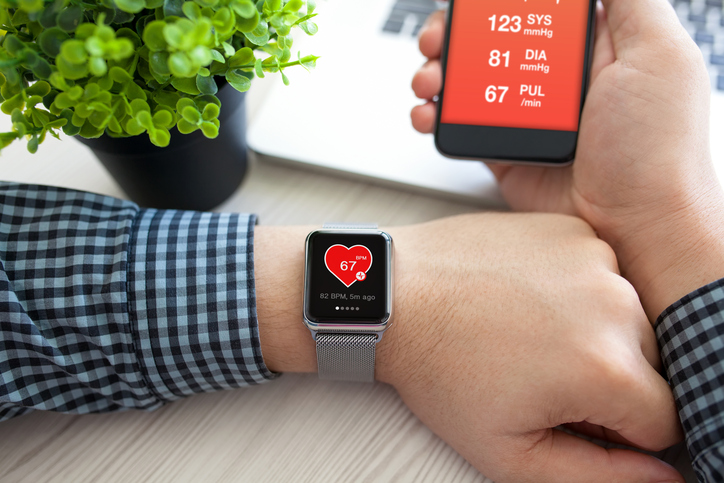 Digital Health: The Next Frontier in Mental Health Care
Uber, Airbnb, Seamless, Waze—Twenty years ago these concepts were a distant impossibility. Smart phone technology has given programmers, computer scientists and entrepreneurs tools to revolutionize traditional industries like hospitality, transportation and supermarkets. However, the emergence of new technology need not be limited to satisfying basic consumer needs. The ubiquity of smartphones means that technology can also be used to confront pressing social issues, including those in the mental health treatment industry. In a recent paper, Naslund et al. highlight the potential use for smart phone technology in mental health treatment, and address the methods through which intervention can take place.
In the United States, 43.6 million people suffer from some form of mental illness, but less than half receive any form of medical treatment. Fortunately, technology is particularly equipped to help in one area—difficulty adhering to prescribed treatments. Doctors can develop and prescribe ideal treatment plans, but they cannot monitor the patient at all times to ensure that prescribed treatments are followed. Smartphone apps can effectively fill that gap.
Apps oriented toward improving mental health can penetrate the market the same way as apps focused on improving access to transportation or housing. While some mental health applications exist with moderate successful, their designs often do not incorporate medical best practices. Examples range from "Headspace," which offers guided meditation and visualization podcasts, to "What's Up?," in which users can track their current moods and receive suggestions for what to do when they feel depressed or anxious. Given the power these applications hold, their efficacy could be greatly increased if they incorporated current, proven psychiatric practices.
One model that mental health improvement apps can follow to ensure high medical standards is the "just-in-time" adaptive intervention model. The authors argue that people can do their best in advance to prepare for medical emergencies, but carefully laid out plans may be forgotten during actual emergencies. Smartphone technology is uniquely suited to provide necessary information in the moment it is needed. Apps can help not only by forming responses at high risk moments, but also by predicting when they might occur. Data analytics can customize internet ads to aggregate information about when and where an individual is most at risk. To some extent, municipal governments already use variations of these approaches to determine where best to provide public services. Despite the potential benefits, significant privacy concerns are associated with the use of big data in this manner. Patient data must be carefully safeguarded, and patients should know how their data will be used along with what the potential impacts and security risks could be.
According to the study, another area ripe for technological intervention is behavior tracking. Although it may be invasive, knowing when certain triggers or symptoms occur could help predict a more serious event. An app like "What's Up?" could check in with users on a doctor-determined basis. Abnormal behavior, or even repeated recordings of negative emotions, could trigger automatic messages to service providers, allowing intervention to begin immediately.
Big data and advanced mobile technology have the potential to bring enormous benefits to patients with mental health conditions. The key to success will depend on the use of technology in a way that amplifies current proven treatment methods. By focusing on gaps within current medical strategies, we can combine the benefits of new technologies with the efficacy of current healthcare treatment techniques.
Article source: Naslund, John A., Kelly A. Aschbrenner, Sunny Jung Kim, Gregory J. McHugo, Jürgen Unützer, Stephen J. Bartels, and Lisa A. Marsch. "Health Behavior Models for Informing Digital Technology Interventions for Individuals with Mental Illness." Psychiatric Rehabilitation Journal, Vol. 40, No. 3. (2017): 325–335.
Featured photo: cc/(Prykhodov, photo ID: 648380956, from iStock by Getty Images)