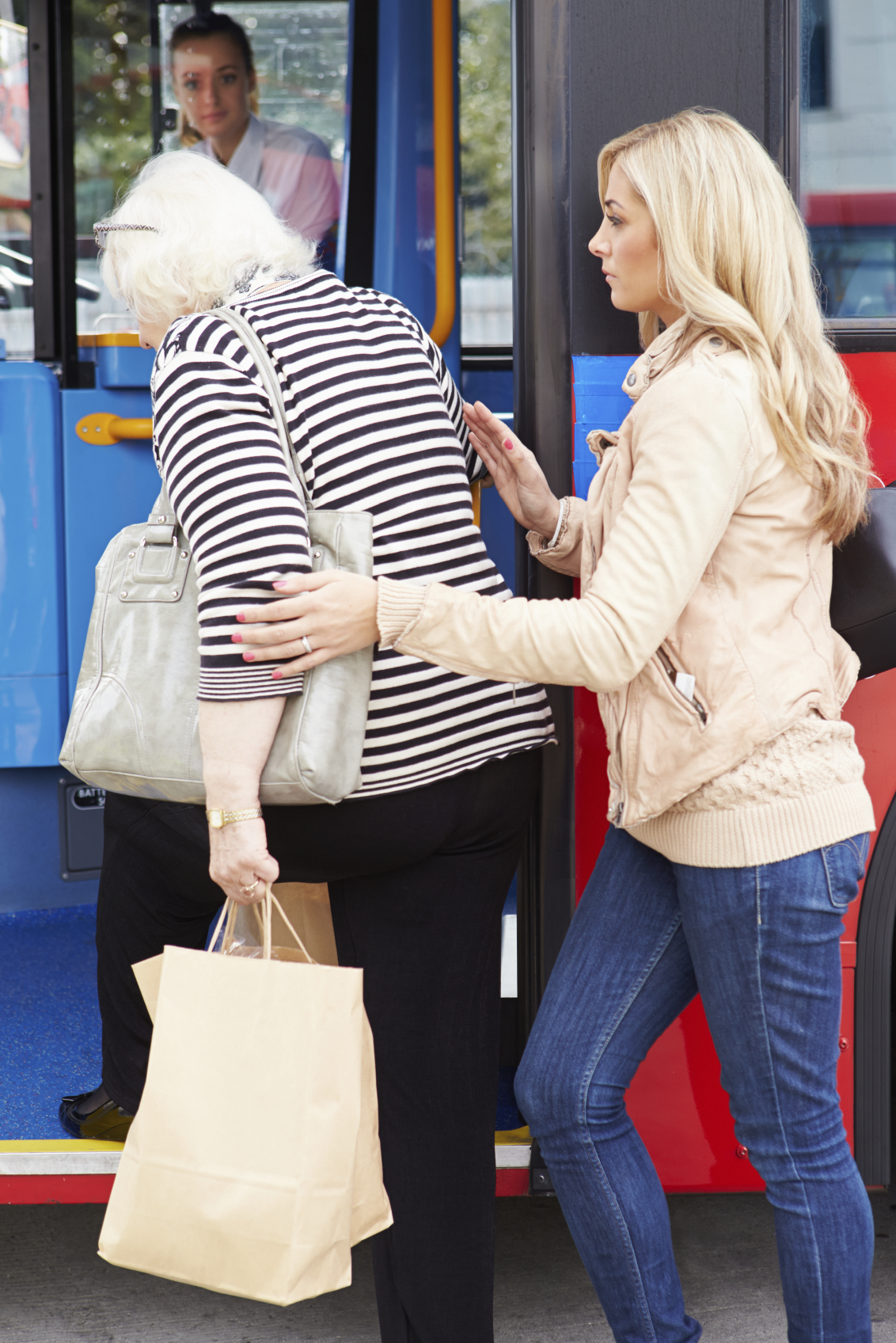 Getting Older and Getting Around: Transportation Options for Senior Citizens
As ridesharing services continue to grow in popularity, and spinoffs such as Shuddle and HopSkipDrive for kids emerge, one growing subset of the population with unaddressed transportation needs is the elderly. According to the Department of Health and Human Service's Administration on Aging, over 4.2 million individuals in the US population are 65 years and older. Additionally, HHS forecasts that the number of seniors aged 85 years and older will triple by 2040. These projections call for innovative planning regarding likely transportation challenges that will accompany this shift in demographics.
Researcher Md Mahmudur Rahman and colleagues at Mississippi State University used a survey to evaluate how senior citizens perceive particular transportation alternatives, and which alternatives they prefer to have as options. They administered the nationwide survey to 1,498 senior citizens. Survey questions focused on demographic information; driving and riding behavior; and trip planning, independence, and transportation alternatives.
Sixty-six percent of survey respondents were female, and the average age of participants was 75.5 years. Half of the survey respondents lived in rural areas, with the remaining half living in micropolitan and metropolitan areas, defined as populations of between 10,000 and 50,000 people, and populations of more than 50,000, respectively.
The primary survey questions related to transportation alternatives, which were divided into five options: volunteer drivers, shuttle buses, senior-based shuttle buses, a prepaid taxi service, or a coordinated bus/rail service to distant medical centers.
The researchers examined four main independent variables: location, driving status, proximity to most-frequented locations, and familiarity with elderly transportation options. The dependent variables researchers analyzed were likelihood of use and practicality.
Participants preferred the volunteer driver option, with 63.5 percent of respondents saying they would likely use this option should it be available and they were unable to drive, and 65.6 percent rating this alternative as very practical.
Given that only the transportation options of volunteer drivers, shuttle buses, and senior-center based shuttle buses were rated as favorable by a majority of participants, researchers focused further analyses on these three alternatives. For each option, researchers found significant effects of driving status and familiarity on the likelihood of use for individuals. Additionally, they found that proximity to stores and familiarity with transportation alternatives had a significant effect on whether respondents rated each of the three options as practical.
There was not a clearly preferred option among the three based on geographic location. Rural participants reported the most difficulty finding the transportation they need, and they were also less likely to rate the volunteer driver option as very practical.
Driving status was another significant characteristic in this analysis. Individuals who still had the ability to drive were, on average, more likely to rate the transportation alternatives favorably than the respondents who could not currently drive. There was not a significant difference between these two groups in practicality ratings.
This study was somewhat limited in scope, particularly in its ability to collect the perspectives of a diverse group of senior citizens: 88.8 percent were white. Another limitation of this particular study is that it only captures stated preferences and opinions on practicality, not any expected use or willingness to pay for services measured. Still, this study provides an important glimpse into the aging US population, which encounters challenges that call for innovative policy solutions.
Future research should focus on the feasibility of preferred transportation options for senior citizens, and connect this to housing options for an aging population. Local and state governments should work together to advocate for evidence-based solutions to problems surrounding elderly transportation accessibility, in addition to educating elderly populations on existing options.
Article Source: Rahman, Md Mahmudur, Lesley Strawderman, Carolyn Adams-Price, and Joshua J. Turner. "Transportation Alternative Preferences of the Aging Population," Travel Behaviour and Society 4 (2016): 22-28.
Featured Photo: cc/(monkeybusinessimages, photo ID: 33774844, from iStock by Getty Images)