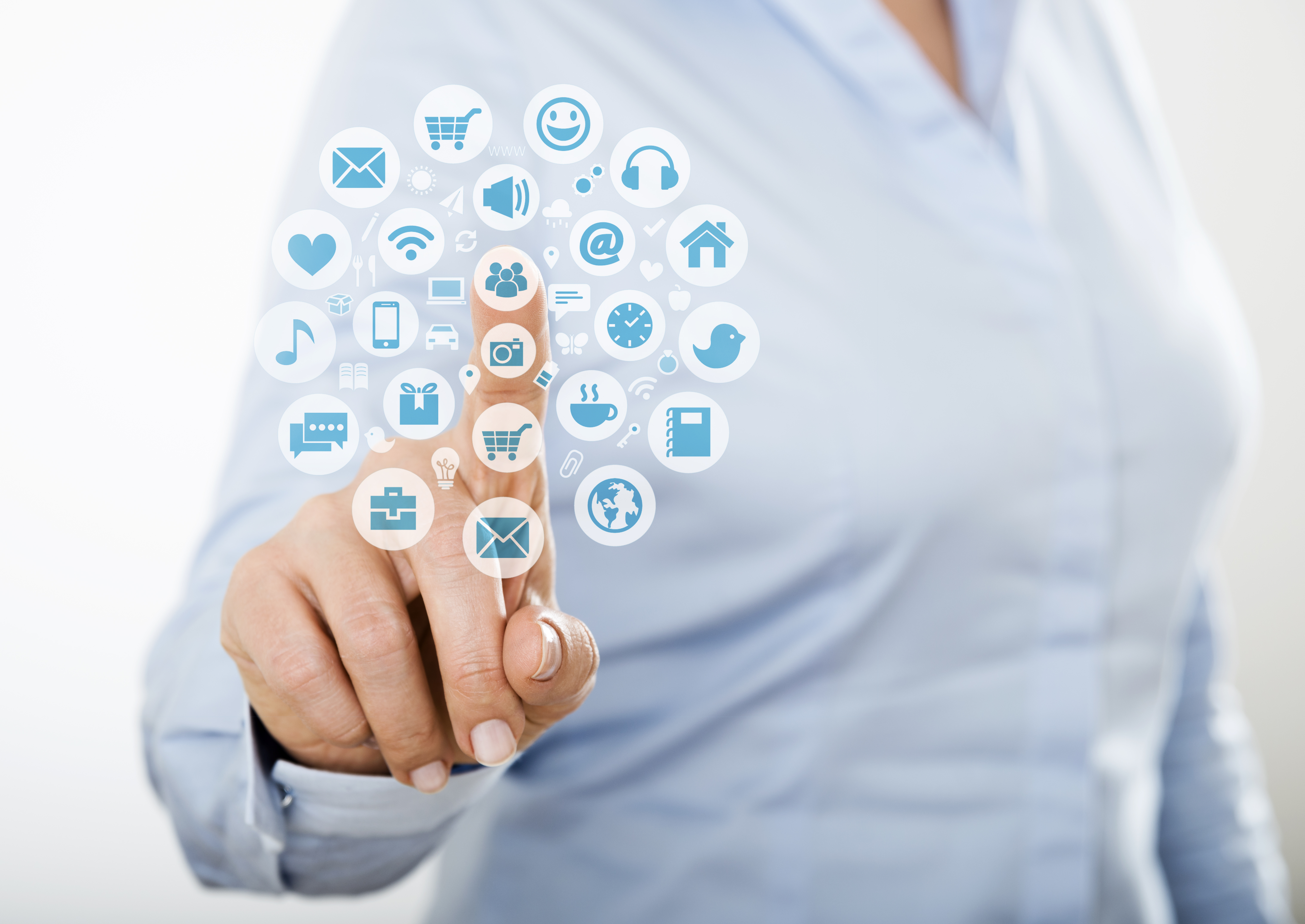 Opportunities and Challenges Associated with the Internet of Things
Increasingly, software is embedded in physical devices and connected to networks so that devices can collect and exchange data in real time, creating the "Internet of Things" (IoT). According to estimates from ABI Research and Gartner Inc., there were about 16 billion IoT devices in 2014, and this number could reach 26 billion by 2020. Although the IoT can provide benefits by improving efficiency and productivity for consumers, manufacturers, and governments, there are also concerns around privacy and security of personal data.
In a recent study, Bruce Weinberg et al. discuss how the IoT can bring benefits to organizations by enhancing data collection, enabling real-time responses, improving access and control of devices, increasing efficiency and productivity, and connecting technologies.
The IoT can be applied to a wide range of human life. For example, healthcare products like FitBits can monitor a user's physical activity and body conditions by collecting biometric data. Driverless cars can operate themselves, and, when being driven by a person, can detect whether the driver is sleepy. The application of the IoT can be classified into six broad categories: wearables like smart watches, building and home automation, smart cities, healthcare, smart manufacturing, and automobiles.
However, there are also potential problems associated with the proliferation of the IoT. According to the authors, the most prominent issues are privacy and security. User data is an essential part of the IoT, but ensuring the privacy of sensitive personal data becomes difficult for a highly networked system of many organizations and machines, all of which have access to the information. A trivial vulnerability in the IoT system could lead to the loss of sensitive personal information. The exposure of this information, like credit card numbers or GPS coordinates from navigation systems, could lead to serious consequences including financial loss or identity theft.
This relates to another serious challenge: security breaches. Since many IoT devices are designed to be able to make real-time decisions and take corrective actions, it could be disastrous if a device is hacked and controlled by a third party. In the most serious case, loss of control of a machine could lead to loss of human life. For instance, automobiles vulnerable to hacking might put the driver and passengers in danger; uninvited access to devices monitoring a person's heart could prove life threatening. Therefore, privacy and security problems should be taken seriously by organizations that have integrated, or plan to integrate, the IoT into their operation. As suggested by the principle of privacy by design, privacy objectives should be a proactive consideration throughout the design and delivery process of IoT products.
Apart from privacy and security, the paper also noted other significant challenges in the implementation of IoT devices. First, use of bigger data leads to higher requirements on data processing and storage. Furthermore, data ownership can become contentious when the system is co-created and co-edited by multiple parties. For such systems, it is challenging to create standards and ensure future interoperability.
As IoT devices and the amount of user data proliferate, manufacturers, engineers, and regulators need to take consumer concerns into account so that consumers can have assurance that their data will remain protected and confidential. Whether to introduce IoT-specific regulations or to keep relying on the self regulation of the IoT industry remains an open question that policymakers will need to address.
Article Source: Weinberg, Bruce D., George R. Milne, Yana G. Andonova, and Fatima M. Hajjat. "Internet of Things: Convenience vs. Privacy and Secrecy." Business Horizons 58(6), 2015.
Featured Photo: cc/(ilkefoto, photo ID: 76204097, from iStock by Getty Images)