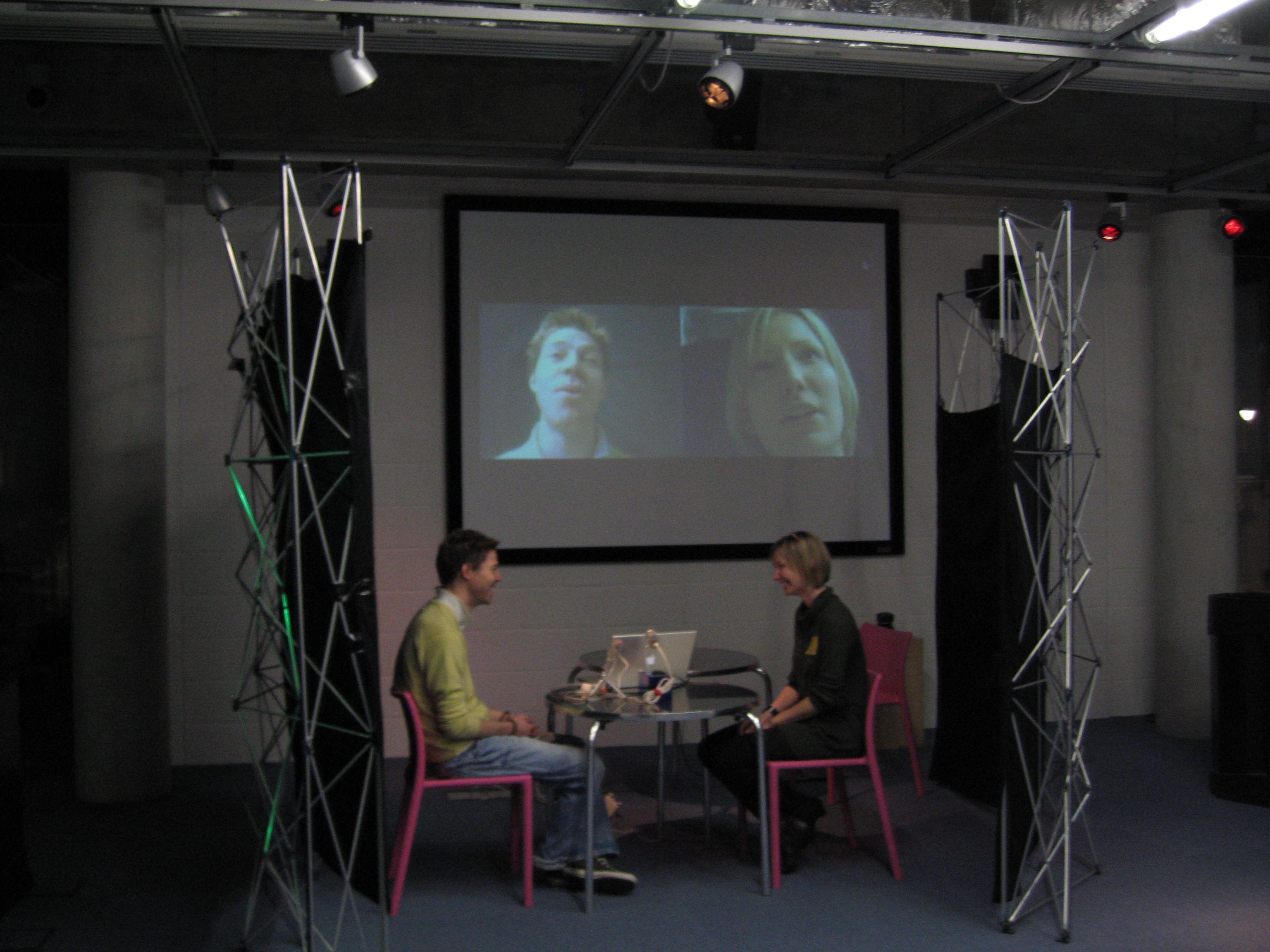 Freud, Bioethics or Methodology? The Menlo Park School of Psychology Innovates
The term "contagion" morphed into common household parlance in early-2011 when the events of the Arab Spring were unfolding half a world away. Beyond the shared spirit of democratic principles, one bond in particular linked those in the U.S. watching events with protest participants throughout MENA: emotions. The importance of emotions has driven psychologists, social scientists, and philosophers alike to bicker over their inter-subjective significance at the micro and macro levels of analysis and everything in-between. Until recently, research was largely confined to small, laboratory settings or indirect, mostly qualitative studies of phenomena like revolutions, civil political engagement or negative campaigning.
A particularly challenging puzzle has been identified in "emotional contagion," or "the transfer of moods among people in a group," that sometimes takes hold and dispatches our self-control, say investigators in the recent paper "Experimental evidence of massive-scale emotional contagion through social networks." They assert that a feedback mechanism exists around us where social electronic environs facilitate the exchange of emotions. The way we react to external stimuli is therefore no longer based solely on our personal interactions or environmental attributes as past research has explored. Instead, emotions jumping through the Web can affect moods similar to the way critical mass is achieved in micro-social interactions.
Emotional contagion was difficult to hypothesize simply because experiments leveraging big data and operationalized bioempirics are only beginning to catch up with centuries-old scientific methodology. Like past research pushing the frontier of new techniques, their work has raised concerns, even of the study's peer-editor. Others criticized the methodological qualities of the research or accused Facebook of violating privacy and manipulating user's cognitive well-being, to which one of the investigators responded with claims of consumer-benefitting objectives. If this were true, internal use would have sufficed, but public disclosure nonetheless provides insight into a massive experiment unfathomable in a traditional laboratory setting where nearly 700,000 people were unknowingly exposed to variations of emotional expressions to test whether it led them to change their own behaviors. Participants were placed into one of two groups: one exposed to less positive emotional content and the other less negative in their Facebook News Feed.
Content was "determined to be positive or negative if they contained at least one positive or negative word, as defined by…LIWC2007." This allowed investigators to test two simple hypotheses on a pool of three million posts: 1) whether positive emotions are contagious, leading to increased happiness (measured via their verbal expressions) or 2) if "people expressed contagious sadness after viewing negative posts." Investigators established that "experimental groups did not differ in emotional expression during the week before the experiment," enhancing confidence in the homogeneity of the participants.
Investigators found that negative and positive word use exhibited almost no correlation, indicating that participants only posted updates consistent with the emotion the algorithm designated them. That is, if a user was "treated" with less negative content, they not only posted less negative content but also posted more positive content. Experimenters measured both types of content because of concerns about both how much "sadness" users would fail to express if negative content was reduced as well ashow positive they might become. This allowed investigators to ensure that individuals weren't simply exhibiting copycat behavior or "social mimicry."
If users were treated with less negative content and then posted less negative content, it means they're astute Chameleons, even electronically. When investigators found that participants also posted original content of the opposite type that the investigators couldn't have influenced—a result confirmed by weighted linear regressions—they concluded that participant-participant contagion was present. Participants didn't just feel less sad when they had less negativity around them, but happier as well (or vice-versa).
Investigators distinguished an additional unexpected result called the "withdrawal effect:" people who were exposed to fewer posts of either variety were less expressive in the following days. When positive content was reduced individuals reacted by posting fewer expressions containing positive words compared with the control. Similarly robust statistical results were observed for the group with reduced negative content. Making knowledge available therefore seems to keep people more engaged, at least passively, with civic events and the activities of wider society. One could further hypothesize that decreased informational stimuli could result in hermetic tendencies where individuals prefer shelters of interaction at the state, local, neighborhood level, or no interaction at all.
This study suggests the social thermometer depends on the variety and the frequency of the information people receive. When strong values and free choice in a positive medium is given national priority citizens are likely to choose to engage civically and be happy to do so: in transparent settings where people are informed they will act like citizens. Cut them out and they will disengage from society. This latter alternative all too familiar in autocratic societies in which information is hidden and negativity reigns led to outcomes such as the Arab Spring's fourth wave, explosive rebellion. Public policies need only facilitate the right medium and let a populace transact their own positive affective expressions to achieve greater well being.
Article source: Kramer, Adam, Jaime Guillory, and Jeffrey Hancock. "Experimental Evidence of Massive-scale Emotional Contagion through Social Networks." Proceedings of the National Academy of Sciences 111, no. 24 (2013): 8788-900.
Feature photo: cc/(da mad pixelist)