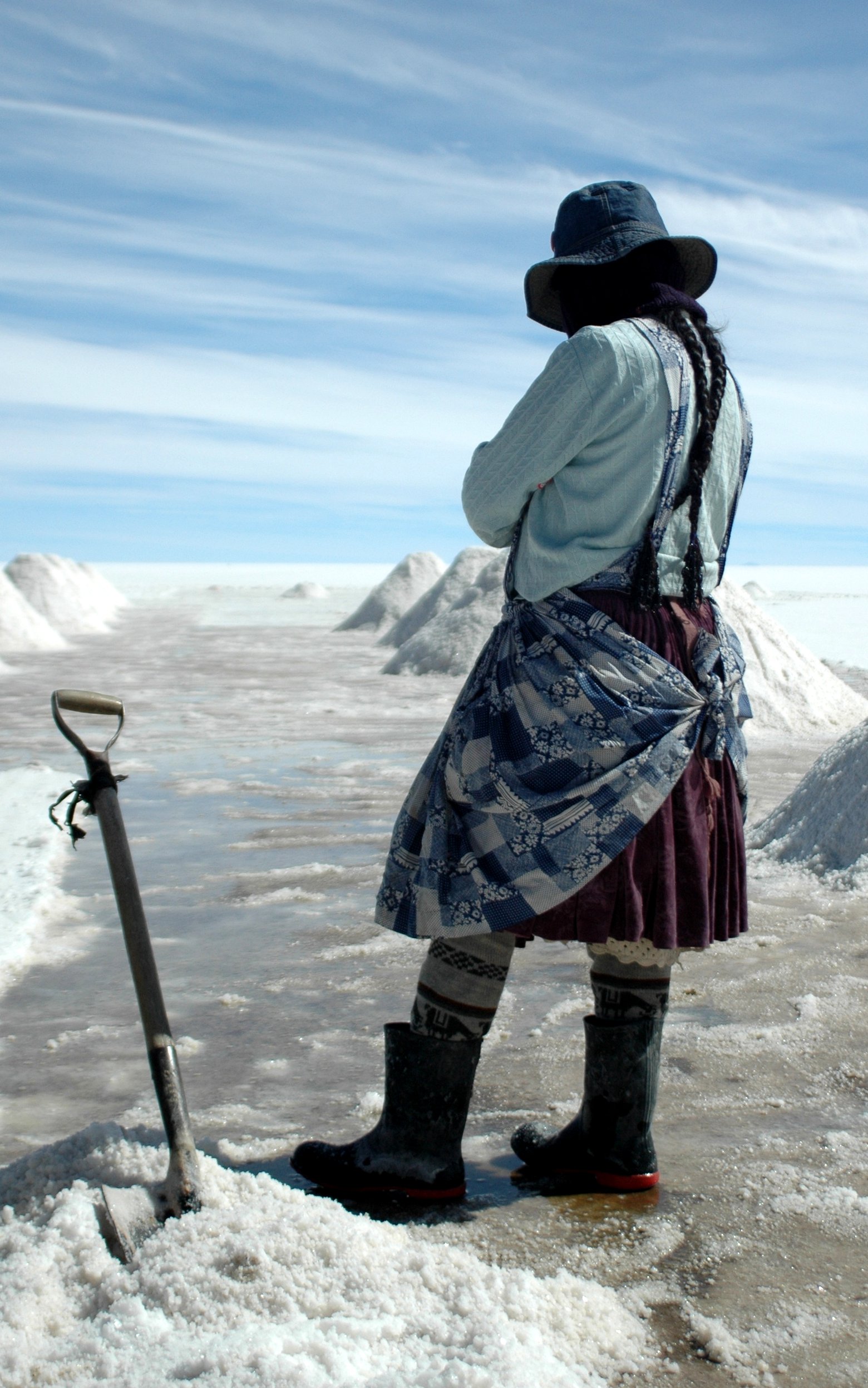 Breaking the Silence: Human Trafficking and the Struggle for Equality in Guyana
Simona Broomes was honored by Secretary of State John Kerry in 2013 for her efforts to combat human trafficking in Guyana. Ms. Broomes established the Guyana Women Miners Organization (GWMO) and has worked to assist trafficking victims, raise human trafficking awareness, empower women, and address the discrimination and intimidation that women miners face. Launched in January 2012, the GWMO is the first such organization in Guyana advocating on a range of social and economic issues.
Your efforts to combat human trafficking in Guyana gained you international recognition in 2013 as a Trafficking in Persons hero by US Secretary of State John Kerry, but when you started the Guyana Women Miners Organization there was little public awareness of the situation you faced. What prompted you to act?
What really prompted me to act is my experience. I am a miner and worked in the mining sector for over 26 years. When I started mining I was in my teens and full of energy, but then I saw what happened to the women and girls in my country with human trafficking and that nobody cares. And it was a burden I carried with me. 
Let me tell you a story. Years ago I did not know that human trafficking was against the law. And one day, I was in my camp, and there was a little girl working in a shop. She was so puny. The next day the girl died and the shop owner just left and left her there. I asked how she died and the men said she was ill and wanted to go home, but the shop owner said she could not. Now this little girl was 14 years of age. So I went to see, and I looked at her on the ground, weighing about 90 pounds, lying dead. And I said, "What is she doing here? Where are her parents and where is she from?" And her friend said that this little girl was there in the shop for seven months. I said, "Listen, the police have to know." So I sent men with boats to the police, and they came back in the dusk of evening. And they said, "The police will come tomorrow." One day, two days, three days, four days, five days. This body was decomposed. Nobody ever came. So I went to the men and offered to pay them to dig a hole, to bury her, and mark it.
These kinds of things affected me very deeply. And when I decided to form my organization in Guyana, everybody was scared for me. In fact, I was advised that I could not spell out human trafficking as an objective because the organization has to be registered through the government human services, and if you say anything about human trafficking, you will not be approved – you will not be registered. So if I wanted to start the organization, I had to take out human trafficking and only put in words like exploitation.
When starting the organization, all these challenges motivated me. Instead of scaring me it caused me to want to pursue this with all the energy I have.
From your perspective, what are some of the contributing factors to human trafficking in your country?
In Guyana the mining sector is male dominated. It's remote, there's no hospital, there's no police, there's not proper food, there's lack of communication, no communication at all in some areas, and the demand is there for women. People can easily make a lot of money because of the demand for young women and little girls.
Of about 21 victims we have rescued, I think only five or six are over the age of 18. Most of them are kids below the age of 18 and most are trafficked for sexual exploitation. So we go out in the fields, we go camp to camp, we put up posters, we talk to shop people, we talk to prostitutes and the cooks, and raise awareness. Sometimes on these journeys we might go in and find five vulnerable girls – the oldest is 16 and the youngest is 13. We discover them, we rescue them, and we take them to the police. We place them in a home. We send them to school. We find clothes and food. If they are sick, we take them to the hospital. That's why we need to collaborate with many others who can help.
What impact, if any, do you think the US State Department's annual Trafficking in Persons Report, which ranks countries by their efforts to comply with the minimum standards for the elimination of trafficking, has had on your work?
It helps us a lot because the only time people really heard about human trafficking was when the TIP Report came out. Of course there was a big denial by the government. But when the mining organization started to put out the evidence and point to things in the report that we are doing, then persons who never looked at human trafficking started to call and ask about it.
Even if a country denies human trafficking is happening, the TIP Report applies pressure because of the mere fact that we know we are watched. So I hope it does not veer for a moment, because it saves the lives of people. Human trafficking is really a violation of human rights in any country, and I think the TIP Report should continue. 
If there was one policy you could change to help in your fight against human trafficking what would it be?
My country is so tricky. It is not as though we don't have laws or policies. We just write them, like laws about human trafficking, and say to the world, "we have a policy," but no one implements it. And that is one of the things that the US State Department Trafficking in Persons Report will do – it will force us to implement the policies that we have. Now if there were more policies or other reports on the rights of women, maybe that would help us too, because it takes a certain pressure to really bring change. 
Along with combatting trafficking in persons, you mentioned that you hope to promote economic opportunity for women. How would you describe the current economic situation for women in Guyana?
It is difficult. In fact, it is very challenging. For example, we are not able to get a seat on the board of the Guyana Geology & Mines Commission, where they make decisions for the mining sector. The minister has refused to have the voice of a woman on the board of the Guyana Geology & Mines Commission. We ask them to make changes in the application form that will take out the gender question so we can get a fair analysis, and they have not done that up to now.
We want to prove to the world the true participation and value of women in the mining sector, but they have no interest in such a revelation. We will continue to pursue this goal. We have many persons who want to be trained with mining equipment. We went to private businessmen, and we will be able to train women in that field. And we will be able to train women to bring them to level of chef rather than just a cook. So we are making strides, but I must not lie, it's really tough.
What is your vision for the future of your organization and for women in Guyana?
I really want to see a level playing field for women. I want women to be able to get into mining freely without fear of abuse and exploitation. Human trafficking is one of the things we want to see eradicated completely from the mining sector. It is one of our goals, our dreams.
And we want to see empowerment and equality in the mining sector. I want women to really have a right to mine and the opportunity to make money just like everybody else. And I want the voice of a woman involved in making decisions in the mining industry. That is a part of the vision for the organization and we hope to influence women in the country in other sectors to be empowered too. We want to be that candle that lights women in Guyana and maybe throughout the world to be empowered.
Is there anything else that you want people who read this to know?
Standing up and fighting against trafficking, being in a situation where you are against an entire government as a mother and as a woman is not an easy battle. It takes away everything from you to fight for another person. I want everybody to be an advocate against human trafficking. If we could all come together and stand against trafficking in persons even if it is to save one life, it's like saving a million.
Feature Photo: cc/ (Patrick Garvey)