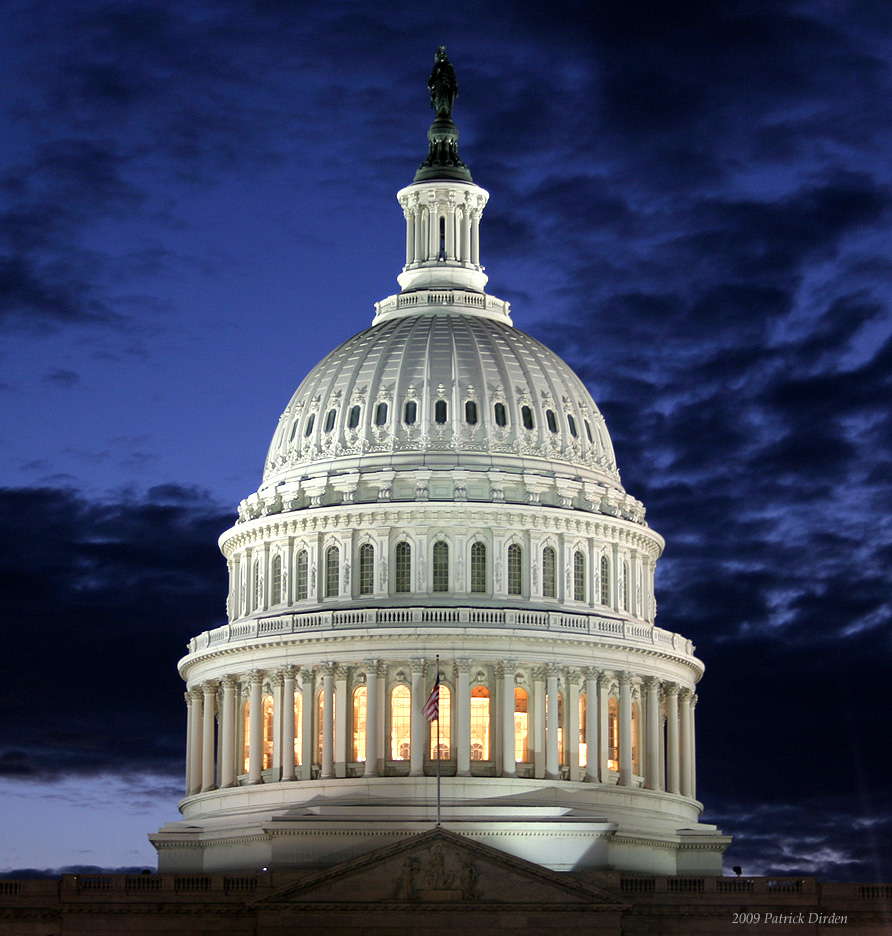 Beyond Eavesdropping: What you should know about the NSA
James Bamford is a bestselling author and journalist widely noted for his writing about the National Security Agency (NSA).  He has written three books on the NSA including the New York Times bestseller "The Shadow Factory."  Formerly, he was the Washington Investigative Producer for ABC's World News Tonight with Peter Jennings and distinguished visiting professor at University of California, Berkeley.  He has written for such publications as The New Yorker, The New York Review of Books, The Atlantic, Wired, Harper's, and Rolling Stone. A native of Massachusetts, Bamford holds a Juris Doctor degree and served in the US Navy during the Vietnam War.
NSA surveillance has been making a lot of headlines lately, but in 1982 hardly anyone knew that the NSA existed. At the time, you were the first to write a book about the agency, which you described as "free of legal restrictions," having "technological capabilities for eavesdropping beyond imagination." That was 30 years ago. What do you think people should know about the NSA's capabilities and legal restrictions today?
From 1978 to 2001, the NSA appeared to be operating very carefully. It avoided turning its ear on the US, and appeared to be operating the way it should be. It was focused overseas on foreign communications and was quite reasonably obeying all the laws that pertained to it. But after 2001 and this enormous push on counterterrorism, all the rules were basically thrown out the window. The Bush Administration decided to bypass the Foreign Intelligence Surveillance Act (FISA), go around the law, and not inform the FISA court that the NSA was targeting American citizens. So from that point on, the NSA began going haywire, basically. It began getting more money than it could ever handle, paying little attention to the laws, and turning its eavesdropping capability inward on the American public.
Some might say that the NSA is just collecting metadata and that is not worth worrying about. What is your response?
I don't know about you, but I consider my metadata private information. I don't see anywhere where the government is asking my permission to get my metadata. The only law that they're basing this on is this little passage in the Patriot Act that says that if a person is suspected of a crime they can get the person's business records without a warrant. But they extended that to every single person in the US. Whoever can pick up a telephone is suspected of possible criminal activity. That's absurd. Who knows what content they're picking up?
Isn't this level of surveillance critical for preventing terrorist attacks?
That's completely unreasonable because the more data that they're collecting, the less they are able to find the terrorists. The NSA was created for one purpose: to prevent an attack from the Soviet Union with nuclear weapons and to spy on foreign potential adversaries. After the Cold War, the NSA was at a bit of a loss and began looking for another mission. All of a sudden, "ah, terrorism." The problem is its infrastructure is not capable of terrorism work. They were focusing on the Soviet Union and the Soviet military operated on certain channels. The NSA knew their frequencies and just eavesdropped on them. But terrorists don't operate on terrorist channels; they operate on the same communication system that everybody operates on.
From the NSA's point of view, they have to eavesdrop on everyone everywhere, but there's too much communication out there traveling too fast to ever synthesize it to find terrorists. They missed the first World Trade Center bombing. They missed the attack on the USS Cole. They missed the attacks on the US embassies in East Africa. They missed 9/11. They missed the attempt by the Underwear Bomber. They missed the Boston bombers. So their track record is horrible. This idea that we've got to eavesdrop on everybody in the US is counterproductive; the more information they collect the harder it will be to find terrorists.
 Edward Snowden has been called a traitor by some and a whistleblower by others.  When history reflects on his actions, how do you think he will be viewed?
Well he certainly won't be treated as a traitor unless you take the definition and turn it upside down. He found things that were illegal, things that the NSA had no authority for doing, and he turned them over to a news organization. That's the definition of a whistleblower. He would be categorized as a spy if he did all this secretly and then secretly passed all that information to a foreign government for ideological or financial purposes and continued to keep that transfer secret. That's what spies do. Whistleblowers make the information public to try to improve the system. Even Obama says he didn't know about the spying on the Chancellor of Germany, so does this mean that the NSA is a rogue agency? All this would have never come up if it wasn't for Snowden.
 What do you think is the appropriate level of accountability for the NSA?
Well, the first thing that should happen is that there should be the creation of a commission. In December 1974 there were front-page articles in The New York Times about an intelligence operation codenamed Operation Chaos as a result of leaks, similar to the Snowden leaks, which created a big storm in the US at the time. The Church Committee was created in the Senate to look into what was going on and correct it. That's how it was discovered that the NSA was eavesdropping illegally on telegrams going through the US from 1947 to 1975. That's what they need today, except not in Congress, which largely forfeited its right to oversee the intelligence community by being asleep at the switch through everything that's been going on from the warrantless eavesdropping to the tapping of Angela Merkel's cell phone. They need something more external than the Congress, something more like a 9/11 Commission Report made up of people external from the government.
We're a dozen years or so after 9/11 now. It's time we become a normal, civilized country again. That would be one way to do it: reform the intelligence community, which hasn't been reformed since 1975.
 What advice would you give to current and future policymakers when thinking about these issues?
You're not here for the purpose of getting reelected; you're here for the purpose of making this country better. That's the crux of the problem. When a member of Congress knows he or she is up for reelection in two years the worst thing is for an opponent to say they're weak on terrorism because they voted to cut money from the NSA. So the fear over terrorism drives everything.
 30 years ago you made predictions and described the NSA in ways that now seem prophetic.  As you look toward the next 30 years, what do you foresee?
Unfortunately I'm not an optimist and I've usually been proven right. When I wrote the first book on the NSA, "The Puzzle Palace," the only thing the NSA could do was maybe tap into your telephone, which was usually hanging on the wall in the kitchen in the 70's, or eavesdrop on telegrams, which few people sent. But today the NSA has the ability to basically get into your thought train by accessing your Google activity, for example, where you are not communicating with another person, but interacting privately. More and more of a person's personality, thought train, and actions are being translated into 0's and 1's in one way or another and communicated via internet or other means. The NSA continues to gather up all that data legally, illegally, or covertly in this massive effort to eavesdrop on everyone everywhere.
I don't agree that this generation doesn't care about privacy. Just because you open a Facebook account doesn't mean that you wouldn't have any problem with somebody sneaking in and pulling out your diary or putting a monitoring device in your bedroom or your living room. Maybe there will be some temporary cutback, but next time there's some threat, the NSA will be given more permission, more latitude, and more money. So my pessimistic view is that it will just keep expanding as American privacy and world privacy keeps becoming more vulnerable as more and more of it is converted into 0's and 1's.
Feature Photo: cc/(SP8254)