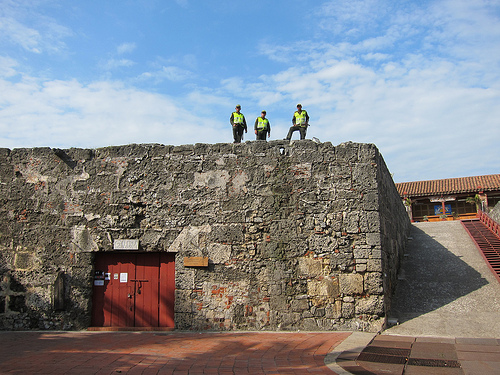 Policy Radio | Daniel E. Ortega on the Impact of Colombia's "Plan Cuadrantes" on Crime
Podcast: Play in new window | Download
Daniel Ortega is Senior Research Economist at CAF – Development Bank of Latin America and associate professor at IESA Business School in Caracas, Venezuela. His research has recently focused on social experimentation and impact evaluation of literacy, education, and anti-crime interventions in Colombia and Venezuela and he is the Coordinator of CAF's research program on citizen security. Dr. Ortega received his Ph.D. in Economics from the University of Maryland.
In this week's episode of Chicago Policy Radio, Lindsey Hearn sits down with economist Daniel Ortega to discuss the impact of Colombia's "Plan Cuadrantes," a new police patrol and training program, on crime rates and its broader implications.
This podcast was produced by Lindsey Hearn and Drew Blacker.
Feature Photo: cc/mixedeyes